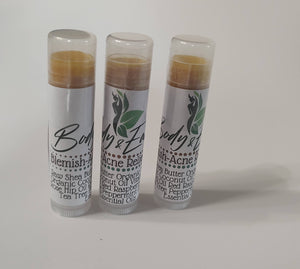 Keep your healthy skin looking flawless with our Blemish-Acne Relief Stick!
Made with Unrefined Raw Shea Butter, Natural oils to moisturize all skin types, and is wonderfully scented with Tea Tree, Peppermint, Ginger essential oils.
For quick results, apply this product at the sight of acne breakout for clearer skin.