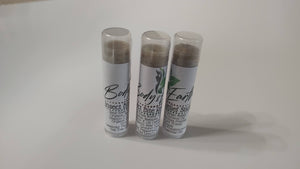 Itch no more with our Insect Bite Relief Stick!
Made with Unrefined Raw Shea Butter, Natural oils to moisturize skin, and is wonderfully scented with Lavender, Peppermint, Frankincense, Tea Tree, Lemon essential oils.
This product contains Raw Clover Honey which fights against infection as well as Ground Oatmeal to soothe itching.